FCI Ophthalmics will be exhibiting at the 2015 ASCRS-ASOA Symposium & Congress in San Diego from April 17-21.
Please visit us at booth 2323 in the exhibit hall for ASCRS-exclusive discounts on our full line of products, including Morcher CTRs (together with our pre-loaded Eyejet CTRs), iris retractors, the MacKool cataract support system, 9-0 polypropelene sutures, and more!
Stop by our booth to see our newest addition to the Eyejet line: the MR-10G Right Malyugin/Cionni CTR.  This unique CTR design features an eyelet that can be sutured to the sclera for increased capsular support, with a design that facilitates smooth introduction into the capsular bag.  It is available conveniently pre-loaded on an Eyejet to expedite insertion.  See a video of this new CTR by Dr. David Chang on Eyetube!
During all exhibit hall hours, will have live demonstrations at booth 2323 of our world-famous Kitaro cataract training kits with visiting representatives from the manufacturer, Frontier Vision. Try out a phaco simulation with a realistic artificial nuclei, and see our Complex Case Labs which allow simulation of complex surgical procedures including weak or ruptured zonules, small pupil management, and ECCE.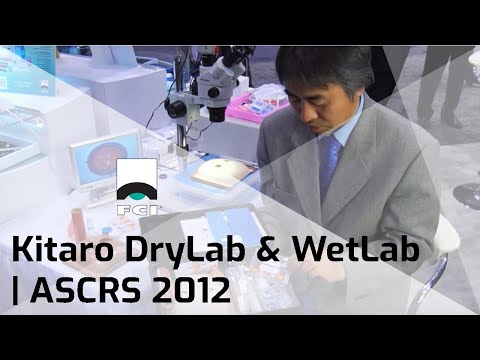 Our newest products including the InVitria (now available in models compatible with various popular AMD therapeutic agents), the Masterka pushed nasolacrimal duct intubation, our recently expanded full line of vitreo-retinal devices and instruments, and the OphtaCath lacrimal duct balloon catheter will also be available with ASCRS-special show pricing at the booth.  See you there!